Jemez Springs' pristine beauty evokes a sense of oneness with nature and has been described by many as a "spiritual" place. Subsequently, it has been a location of choice for many retreat groups and workshops over the decades, ranging from weddings to creative and religious retreats.
If you are interesting in planning a group retreat or wedding, please contact the individual centers listed below for more information.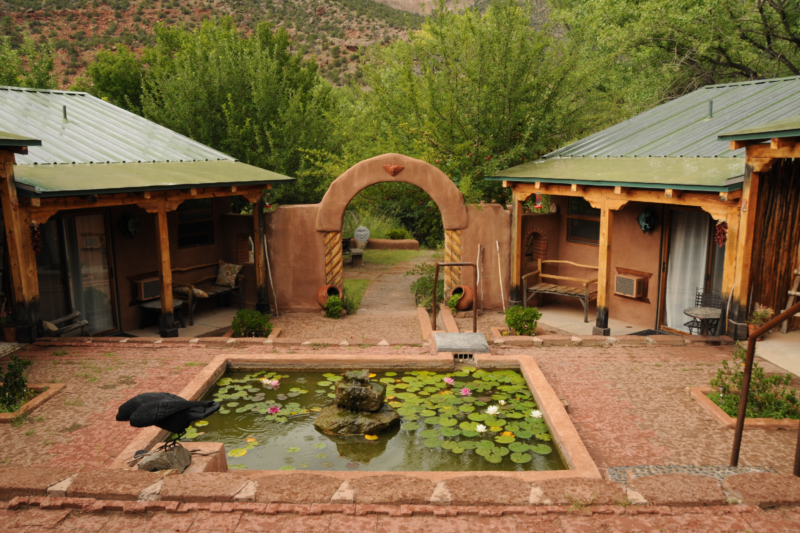 Cañon Del Rio Retreat and Spa
From poetry to art to yoga workshops, Cañon Del Rio can be rented out for a weekend or longer. Featuring six rooms for guests along with a great room, art gallery and spa amenities to enhance the experience and inspire creativity. Guests who rent the entire inn receive 5% off of all massage treatments. The property is housed along the Jemez River and enveloped by both Cat Mesa and Virgin Mesa, rife with contemplative and inspirational moments.
Website: www.canondelrio.com

Address: 16445 Hwy. 4
Jemez Springs, NM 87025


Contact: 575-829-4377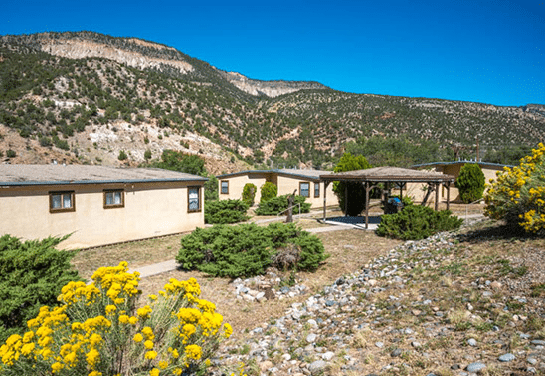 The Fitzgerald Center
The Fitzgerald Center is a gathering place for conferences, retreats, meetings and other sessions. People of all faith traditions are welcome. The center offers a large conference room for up to 50 people, breakout rooms, dining and overnight accommodations. The Mary Mother of Priests Church is also on site. Pets are not allowed. A designated outdoor smoking area, limited handicap accessibility and free Wi-Fi are available.No one under the age of 18 is permitted on the premises.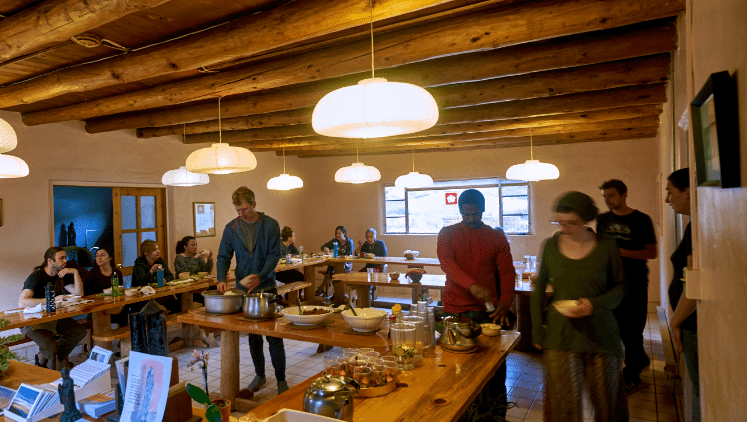 Bodhi Manda Zen Center
Founded in 1973, the center offers an ideal environment for workshops, seminars and events. While the orientation of the center is chiefly Buddhist, the center's mission is to provide a setting that supports spiritual growth for all committed seekers. The facility includes a meditation hall, dorm rooms and men's and women's facilities. The conference room can accommodate large groups. On-site hot springs access for guests only.
Website: www.bmzc.org

Address: 1 Bodhi Dr.
Jemez Springs, NM 87025

Contact: 575-829-3854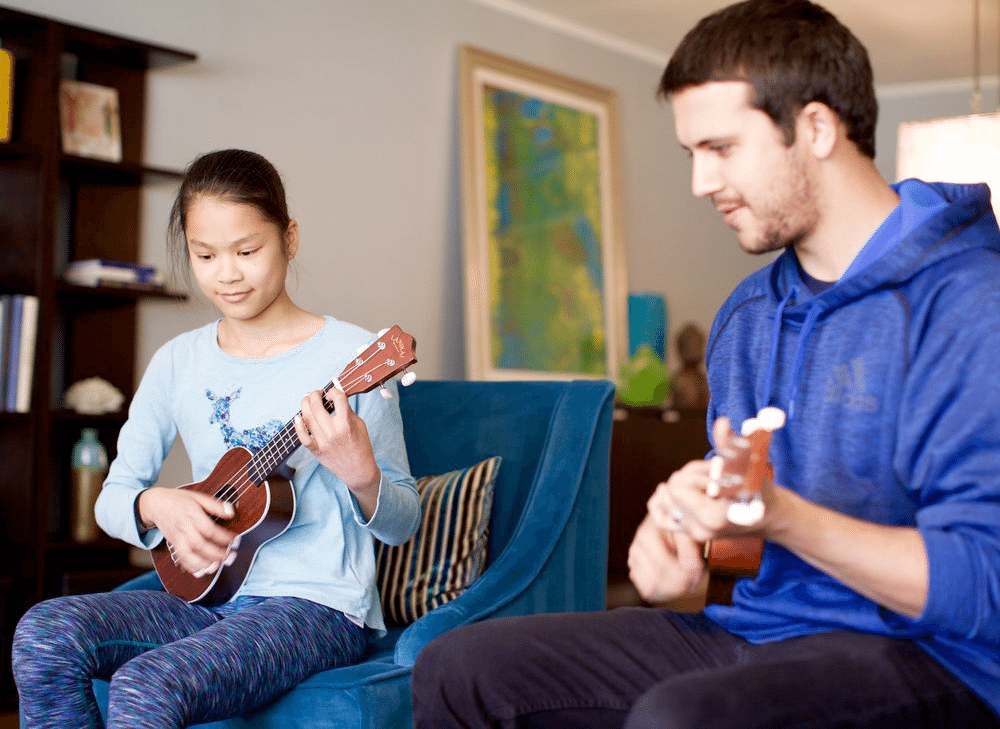 Photo Courtesy of Hummingbird Music Camp
Hummingbird Music Camp Retreat Center
Since it was established in 1953, Hummingbird is nestled in the Jemez Mountains with a variety of hiking trails in and around the camp. Camp directors
can guide groups on hikes or tell stories around a campfire if requested. Amenities include large and small meeting rooms both indoor and outdoor. Retreat center is available January through May and from August to November.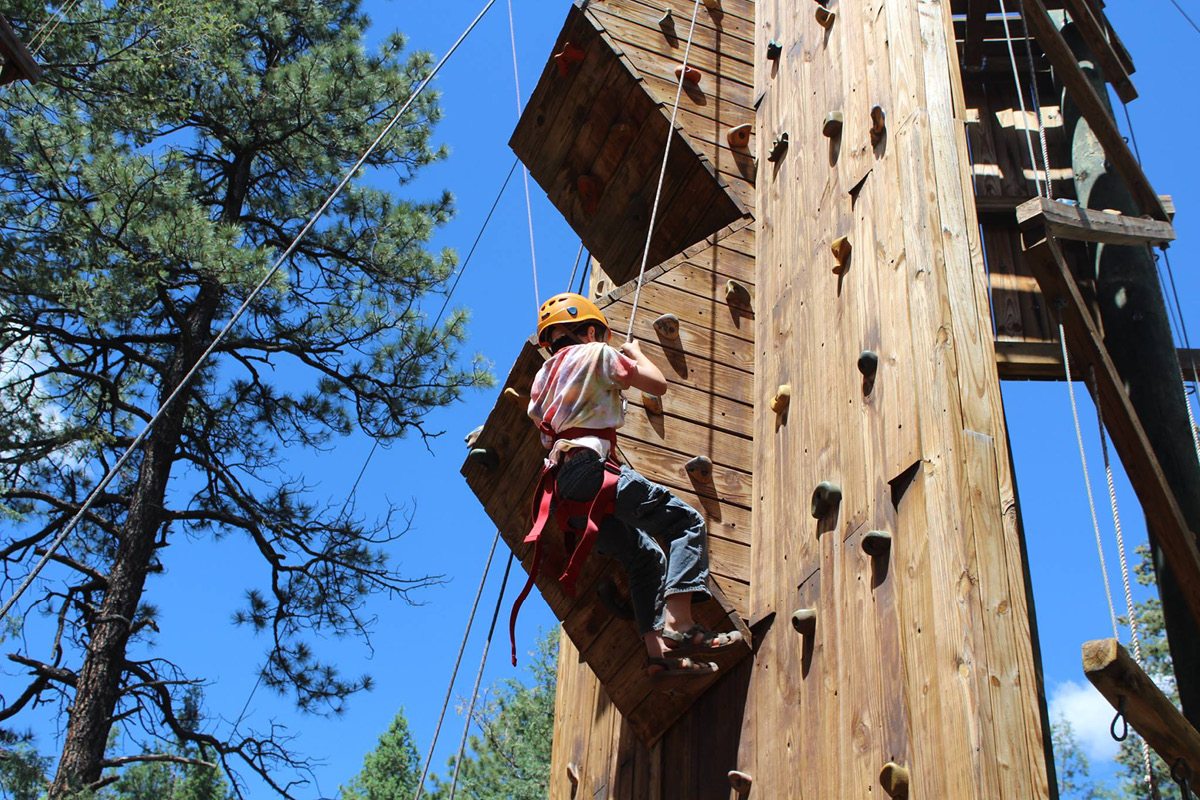 Photo Courtesy of Camp Shaver
Camp Shaver
With 110 beds, dining hall and several meeting rooms, Camp Shaver is a popular venue in which to host large group events whether that involves family reunions, civic meetings, weddings, church retreats or school events. The facility offers a beautiful and unique setting for children ages 7-14 to develop self esteem, build character and nurture growth at a variety of themed summer camps.
Website: www.campshaver.org

Address 55 Camp Shaver Lane
Jemez Springs, NM 87025

Contact: 505-480-7417