Finding inspiration is easy in Jemez Springs with the many outdoor opportunities that exist at little to no cost. Surrounded by the Santa Fe National Forest, Jemez Springs is a great locale for hiking, wildlife viewing, photography, hot springs soaking, geocaching, plein air painting, fishing, camping, and cross country skiing. There are at least 10 hiking trails in the area ranging from easy to difficult including: Coyote Call Trail, Obsidian Ridge, east fork of the Jemez River, Jemez Falls near Battleship Rock, Cañon de San Diego Overlook, Alamo Boundary Trail, Valles Grande Trail, forest road #181 to Water Canyon and others within the boundaries of Valles Caldera National Preserve.
There are five main campgrounds along the Jemez Mountain Trail (San Antonio, Jemez Falls, Redondo, Paliza, and Vista Linda) along with numerous picnic spots providing scenic and quiet locations. With the proximity of the village to the campgrounds, access to lodging facilities is easy when a cool night calls for a warm shower. The Jemez River that weaves its way through the Village is arguably one of the best and most beautiful places in which to fish. The Jemez waters are frequently stocked with rainbow trout and many of its tributaries such as the East Fork, Guadalupe River and Cebolla River offer a great supply of brown trout in addition to the streams in the Santa Fe National Forest just a couple of miles north of Jemez Springs.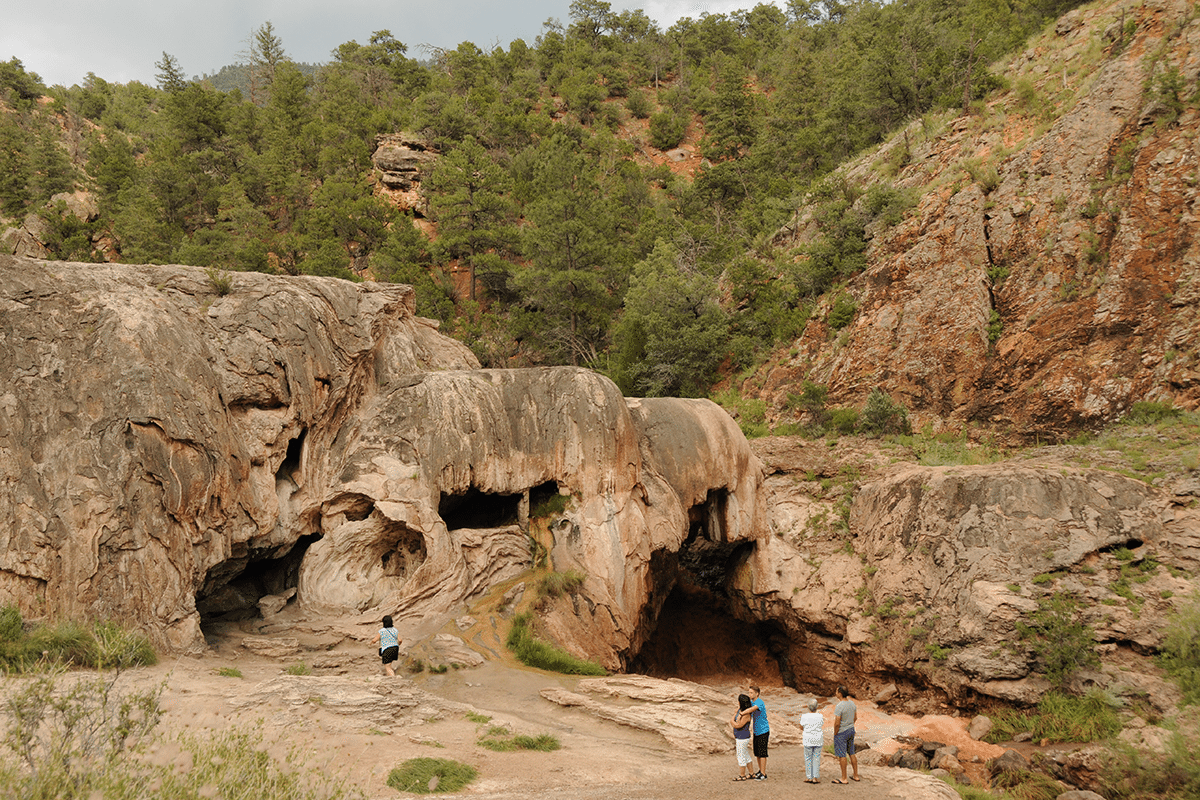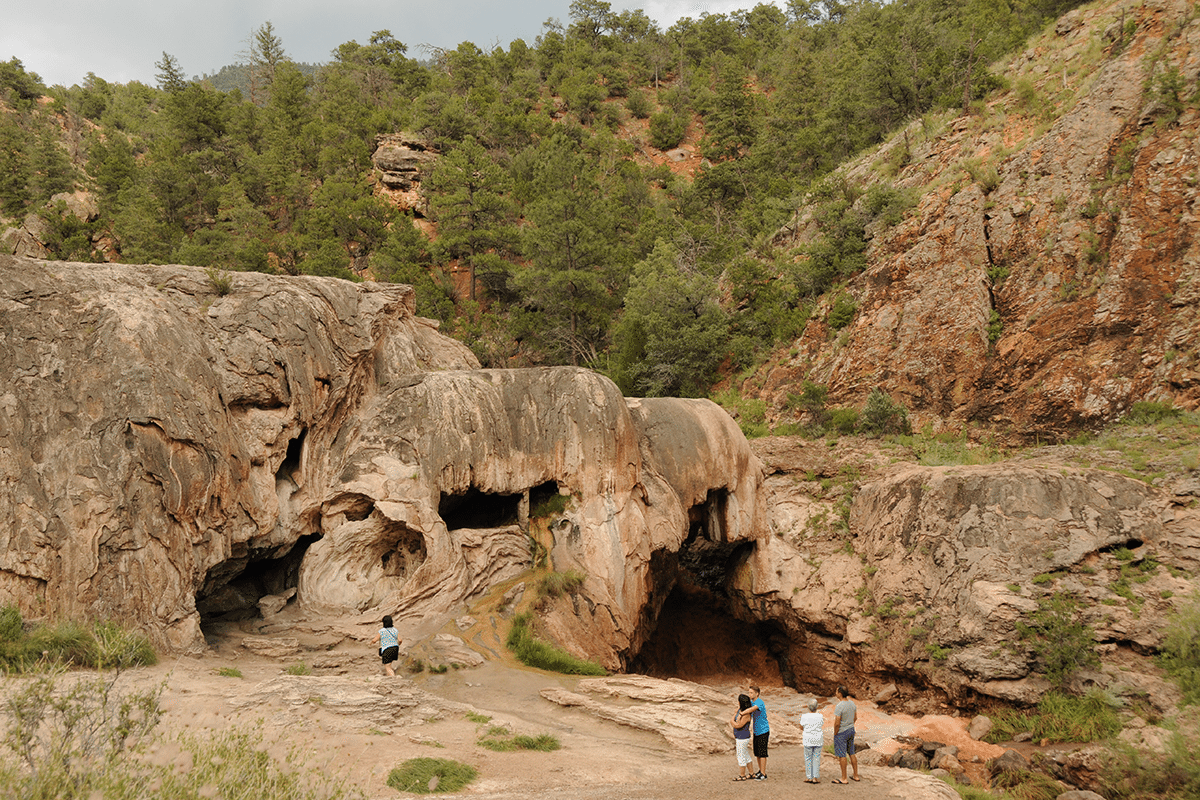 Soda Dam
Soda Dam is a buildup of centuries of mineral deposits which have formed a unique and spectacular natural dam that blocks the Jemez River. A small mineral spring trickles nearby. The stone that forms Soda Dam is some of the oldest in the entire Jemez Valley. Located a mile north of Jemez Springs on Hwy 4.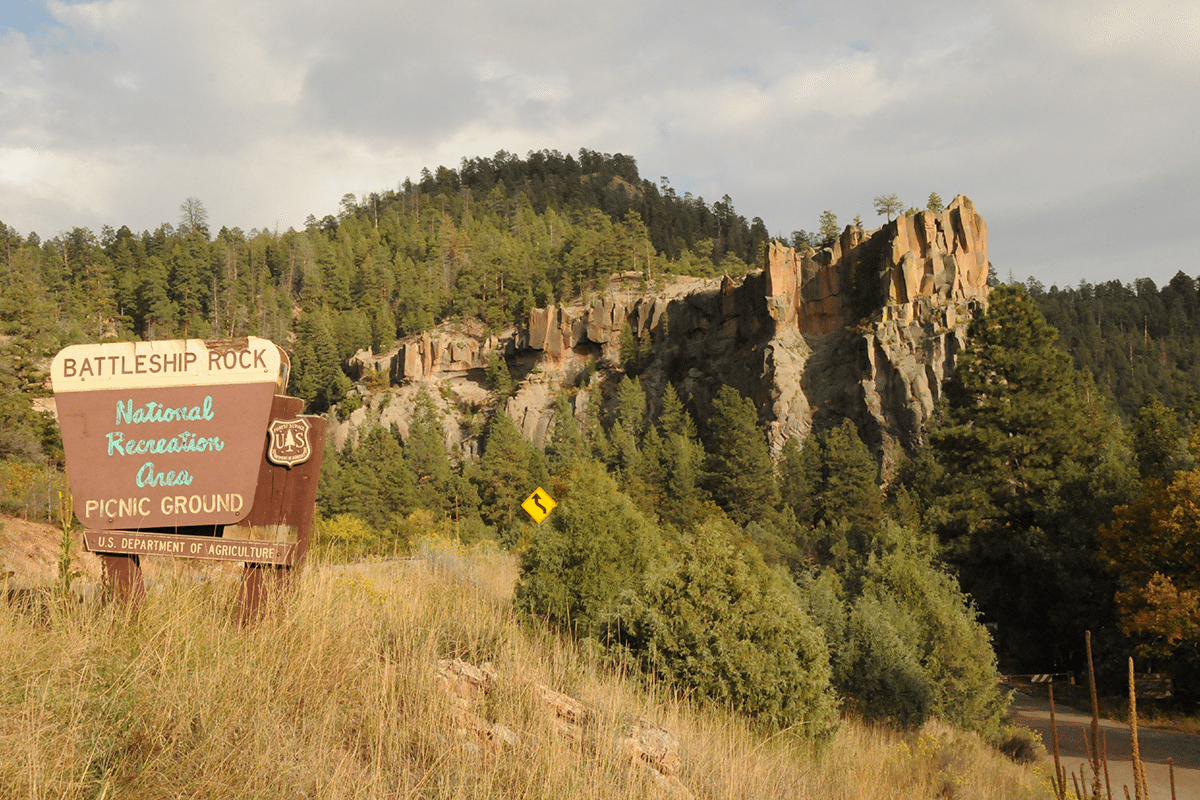 Battleship Rock
Located just six miles north of Jemez Springs, Battleship Rock stands at 200 feet tall and was formed over 5 million years ago from volcanic eruptions. The structure earned its name because it juts from the mountain like the prow of a ship. A few miles past Battleship Rock is Spence Hot Springs. The East Fork Jemez and San Antonio Rivers join at the 33-site picnic area.
Gilman Tunnels
Gilman Tunnels were originally created in the 1920's after blasting out rock to transport timber via the Santa Fe NW Railroad. Adjacent to the Guadalupe River, the tunnels are accessible 11 miles south from Jemez Springs via Hwy 4 along NM 485. More history: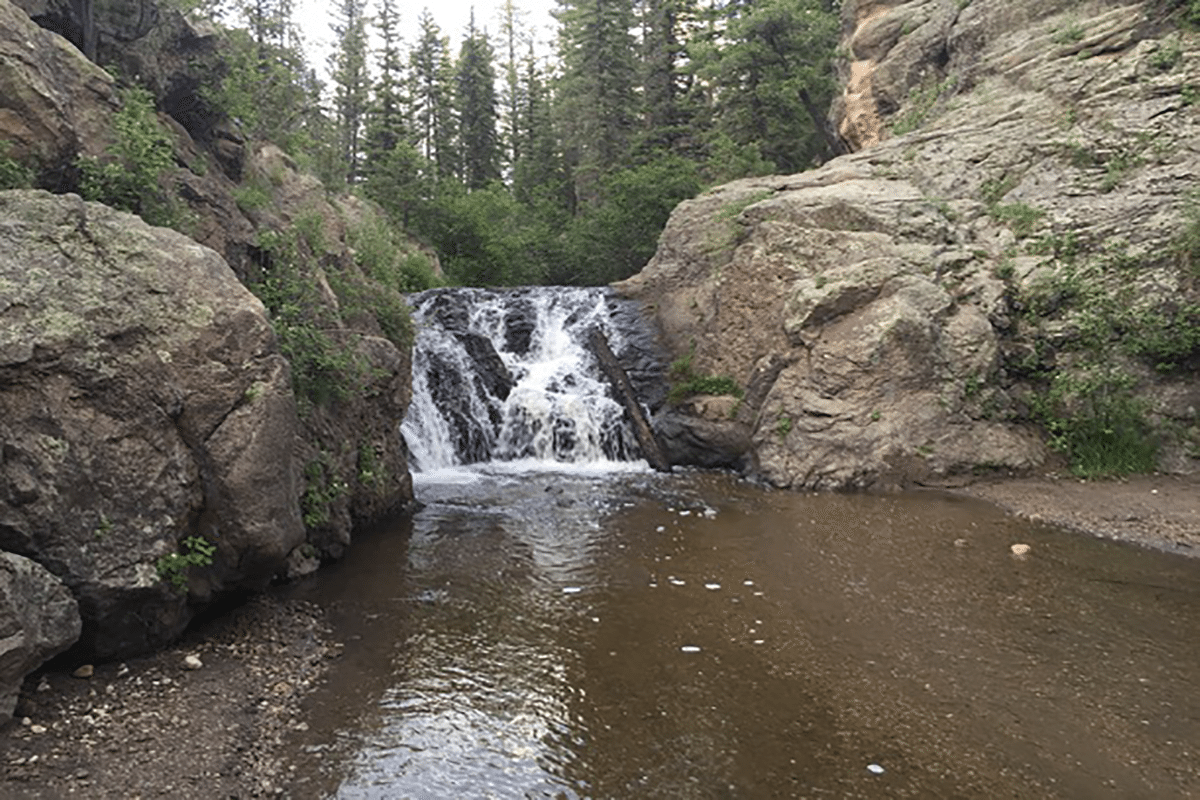 Waterfalls
Jemez Springs can boast its proximity to three of New Mexico's most amazing water falls – Jemez Falls, Soda Dam and a waterfall at the Gilman Tunnels. Just past the village limits and east of La Cueva, NM the easy and unforgettable hike through Jemez Falls Campground will lead visitors to Jemez Falls – a 70 foot plunge through a narrow gap in the granite bedrock.

Fenton Lake State Park
Named after one of Jemez Springs' original residents, Fenton Lake State park is located just 19 miles north along Hwy 4 from the village. Surrounded by the Jemez Mountains and ponderosa pines at 7,650 feet elevation. Fishermen gravitate to this state park for its rainbow trout, stocked from fall through spring, along with German brown trout. Picnicing, camping, canoeing and hiking are also popular options.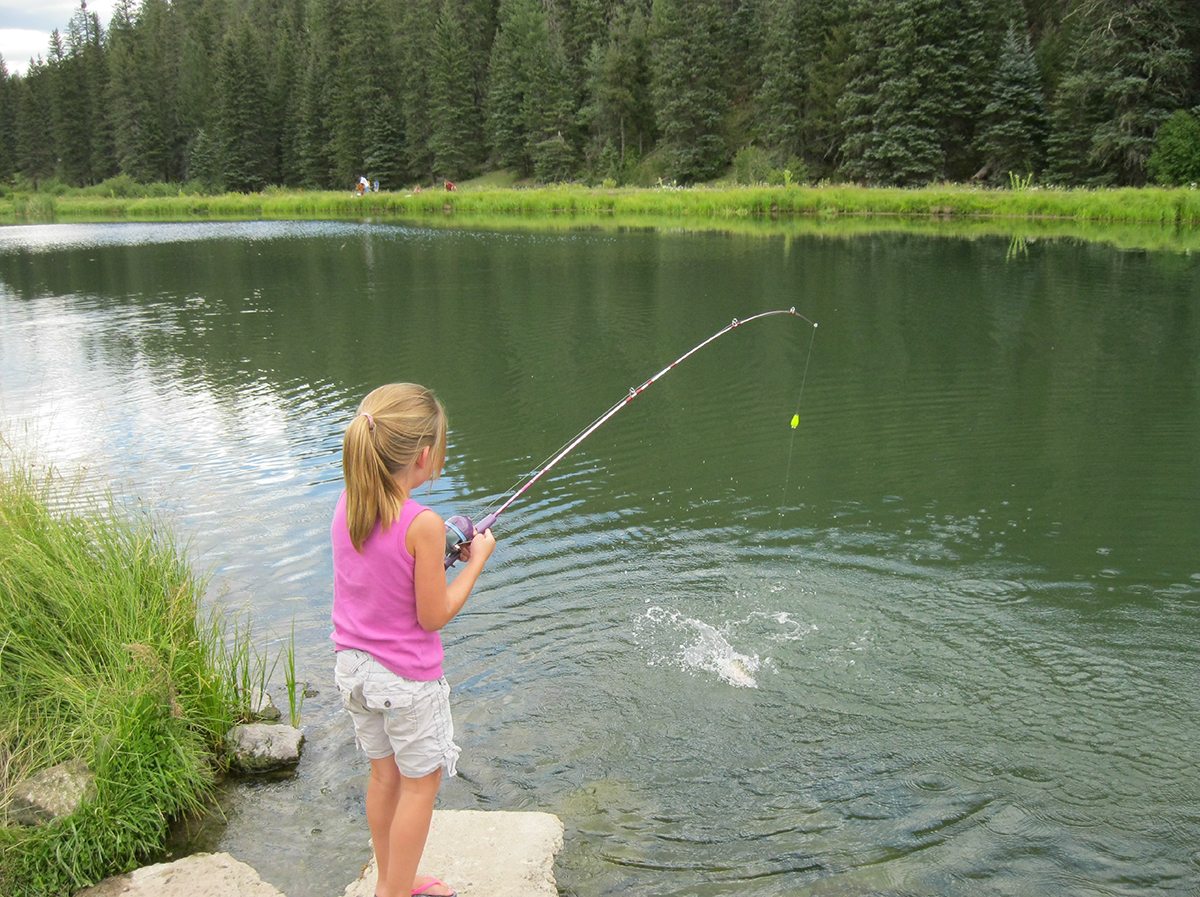 Photo Courtesy of JemezCentral.com
Seven Springs Hatchery
Located 22 miles north of Jemez Springs along Hwy 4 and just past Fenton Lake, Seven Springs Hatchery stocks Rio Grande cutthroat trout – New Mexico's state fish. The hatchery is a great stop for children for those 11 years and younger with ample opportunities to catch the well stocked waters. Each child is limited to five fish only. Adults and children over 11 are not permitted to fish.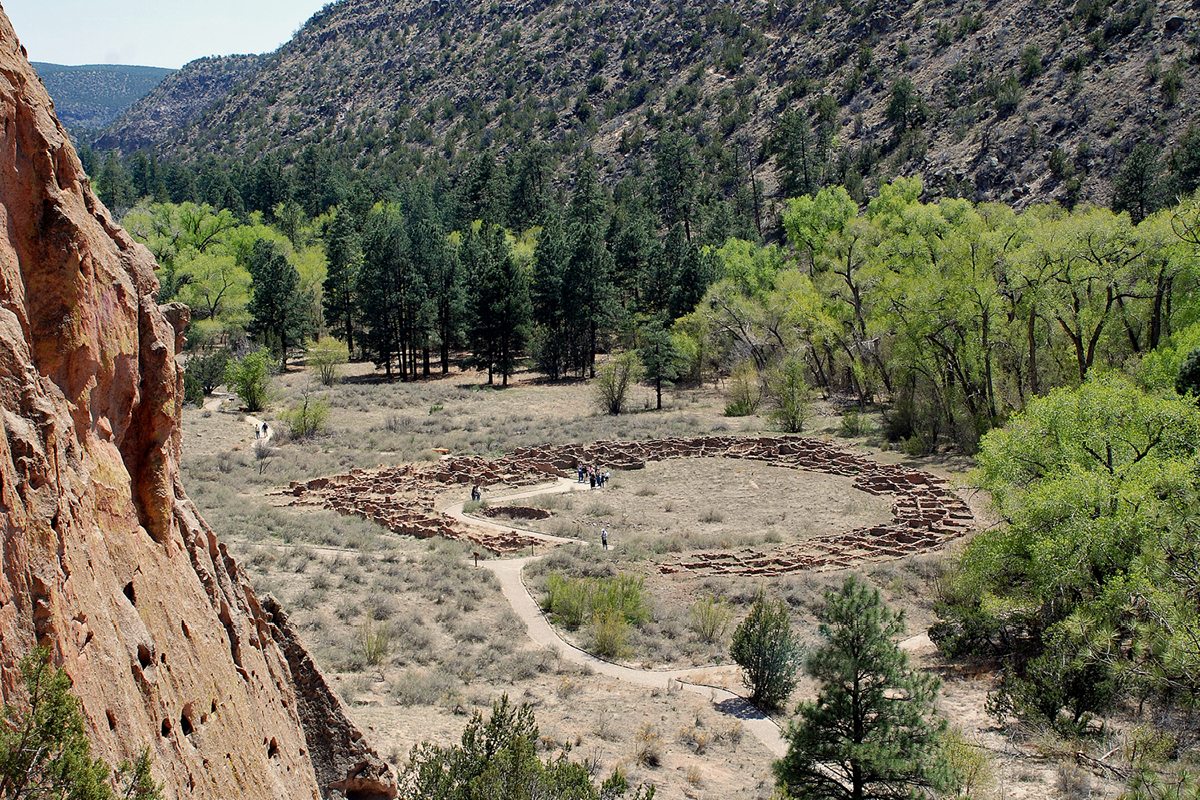 Photo Courtesy of Sally King
Bandelier National Park
If you're overnighting in Jemez Springs, a visit to Bandelier National Monument will provide a healthy dose of history and culture. Ancient pueblo dwellings dating back 10,000 years ago are located throughout the monument along with archaeological cavates, petroglyphs and hiking trails. The monument is less than an hour drive north from Jemez Springs.