As the name implies, Jemez Springs is abundant in natural hot springs.
Primitive hot springs make Jemez Springs a delight for hikers who are rewarded by beautiful waterfalls or comforting hot springs. Spence Hot Springs near Soda Dam and McCauley Hot Springs, near Battleship Rock in the Santa Fe National Forest, are accessible via hikes ranging from easy to challenging.
Commercial hot springs, spas and bath houses in Jemez Springs provide a more controlled, cleaner environment in which to soak and relax.
Whether its soaking your cares away under a starry sky or taking advantage of an herbal wrap or massage, Jemez Springs' facilities are reasonably priced yet top notch.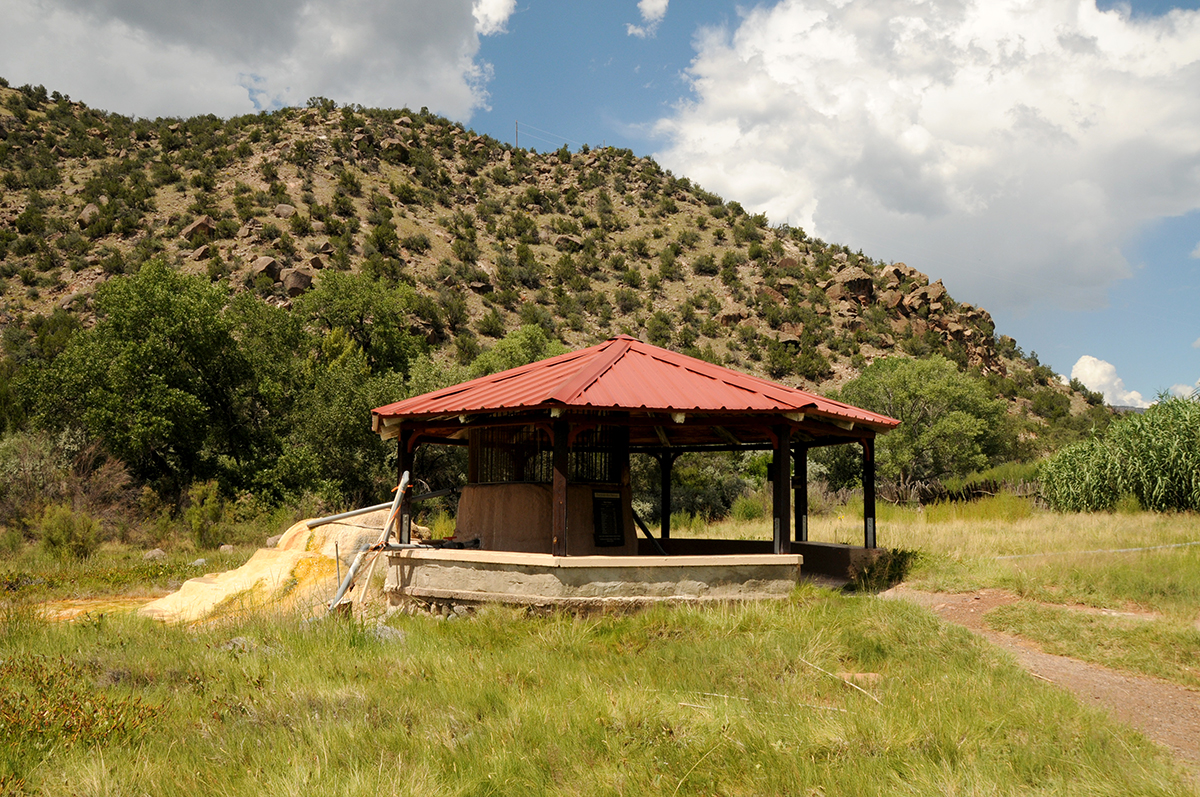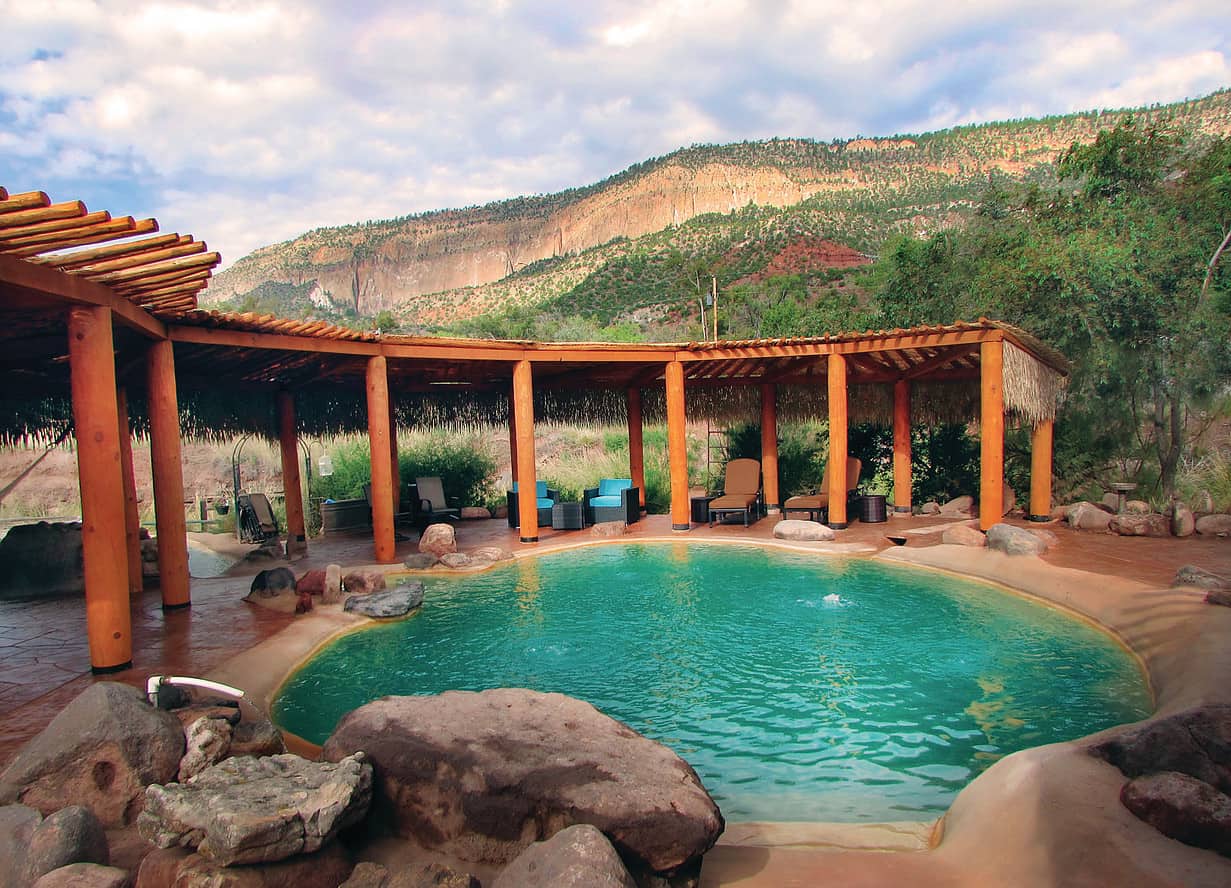 Jemez Hot Springs
Formerly "Giggling Springs," Jemez Hot Springs was renovated in 2016 and has four outdoor pools with over 17 healing minerals in the water along with shade and pool side service. Accommodates up to 50. Jemez Hot Springs is located along the Jemez River with a view of colorful Virgin Mesa outdoors under the stars.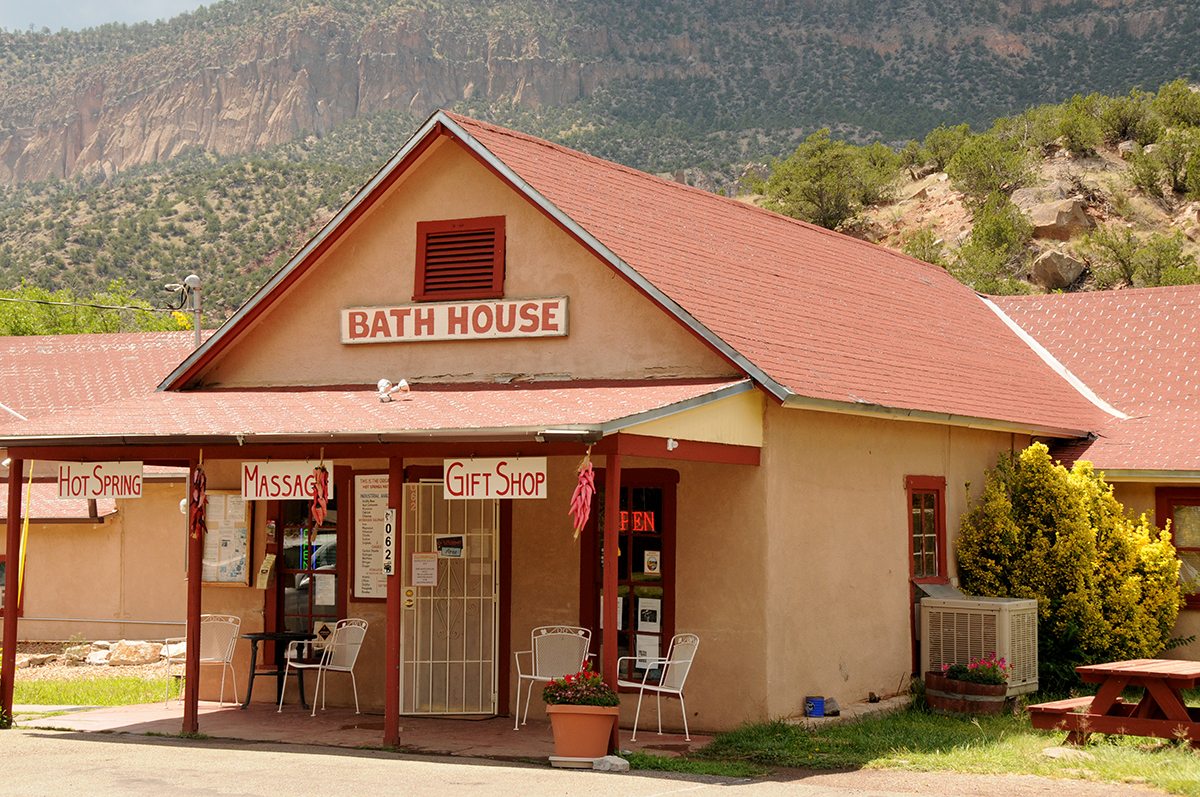 Jemez Springs Bath House
Village owned, the bath house is over 100 years old and is a State Historical Site. From half hour soaks to wraps and other services, the facility includes four massage treatment rooms and eight bath tubs. The original rock enclosure where the original geyser was established in 1860 is on site. Free soaks on birthdays.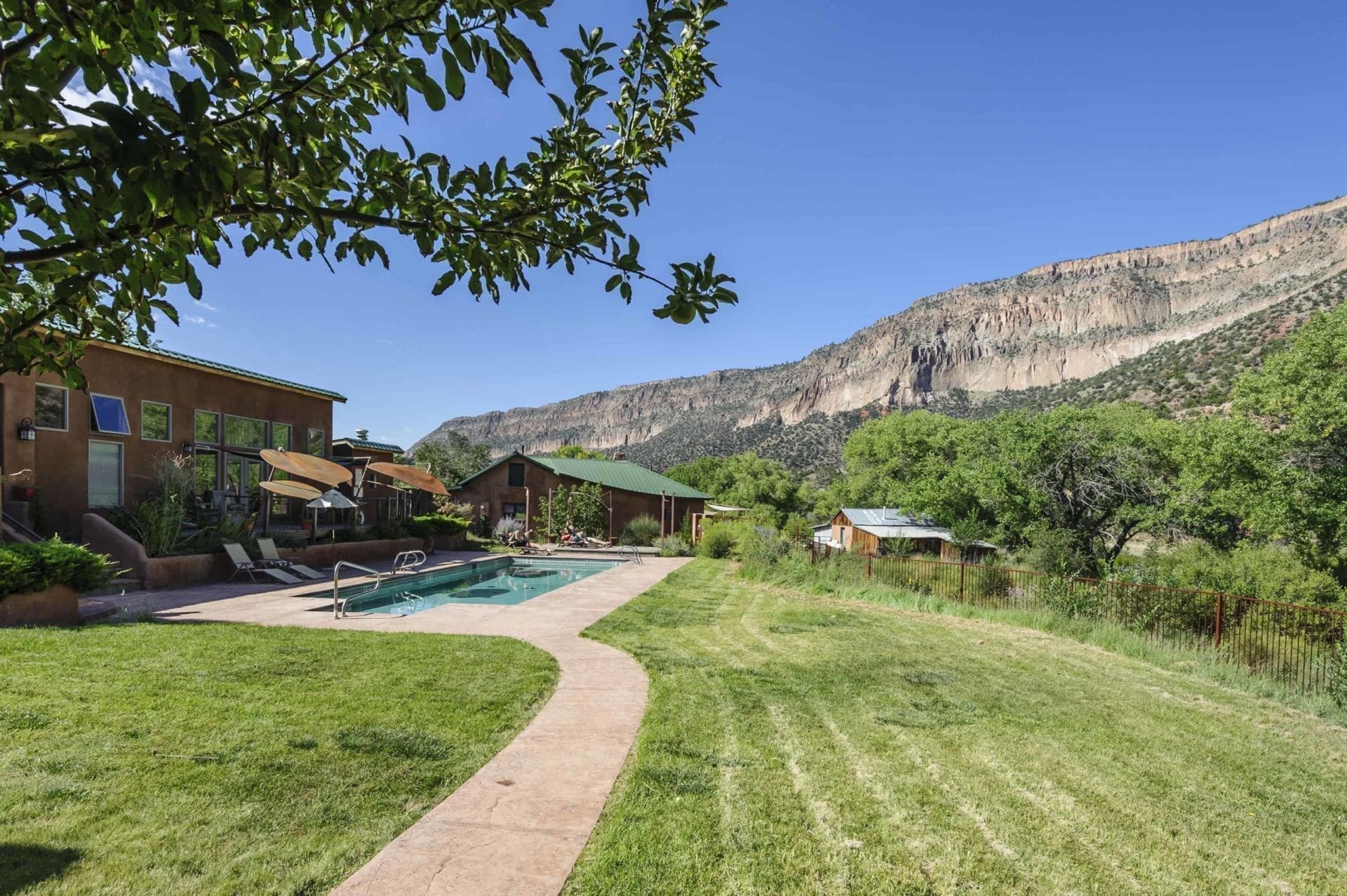 Cañon del Rio Retreat & Spa
Featuring six individually decorated adobe style rooms, outdoor swimming pool with view of Virgin Mesa, art gallery, spa services and hot tub. Located along the Jemez River, the facility includes top notch breakfast and large dining area for large groups.
Primitive Hot Springs
The following hot springs are on public land and are for day-use only (sunrise to sunset). Overnight camping is prohibited at these locations. There are no facilities at these locations. Bathing suits are required. Littering and fires are strictly prohibited. These springs are administered by the US Forest Service (local headquarters at the north end of the Village of Jemez Springs, just south of Soda Dam).
The phone number for current spring conditions and accessibility is 575-829-3535.
---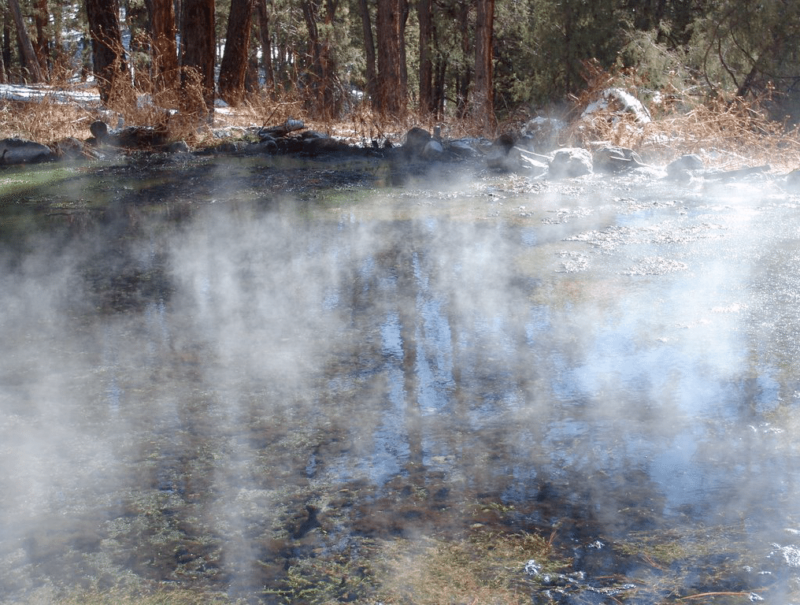 McCauley Warm Springs
Located between Battleship Rock and Jemez Falls, McCauley is a 3.8 mile loop with two warm pools. Hiking trail 137 can be accessed via Battleship Rock picnic area.
GPS: N 35.828357 and W -106.642257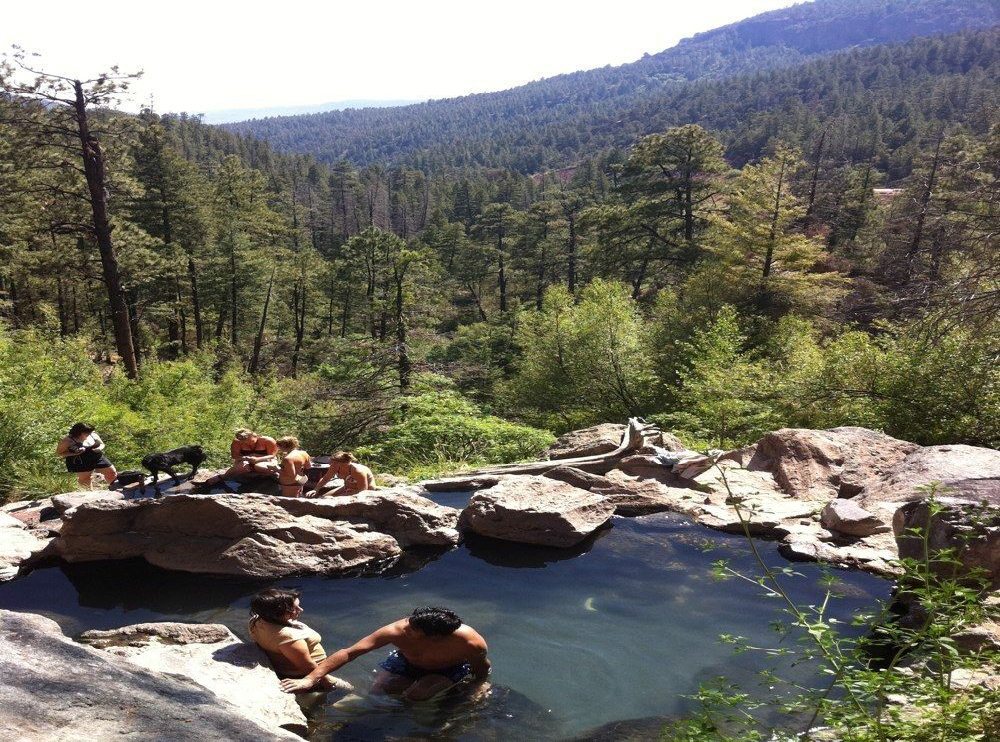 Spence Hot Spring
Located seven miles north of Jemez Springs. One of the most heavily visited of primitive hot springs. Large parking lot on the east side of highway 4, follow the short trail down to the river and up the other side to the springs. Spring maintains 95 degree temps.
GPS: 35.849 N, 106.631