A true taste of Jemez Springs wouldn't be complete without a stop into its popular restaurants. From burgers and sandwiches to steaks and seasonal cuisine, there are several varieties from which to choose.
Walk back in time and enjoy a tortilla burger and brew or glass of wine at the historic Los Ojos Restaurant and Saloon, with live music when available. Across the street, grab a sandwich or ice cream cone at the mom and pop café, Jemez Stage Stop, which also serves breakfast. For "foodies," try culinary delights like the Redondo Plate and piñon tart with a frothy cappuccino at Highway 4 Café, whose owner/operator is a trained culinary chef. Jemez Springs latest restaurant, Nomad Mountain Pizza offers delectable salads and pizza made with local ingredients. For the true cultural experience, a stop at Dave's Burgers on Jemez Pueblo will give visitors a chance to try an Indian Taco or other locally made pueblo foods. Just a few miles up the road in Cañon, Trail House Grill offers burgers and sandwiches. Whatever you're in the mood for, you're in for a treat at any one of Jemez Springs' eateries.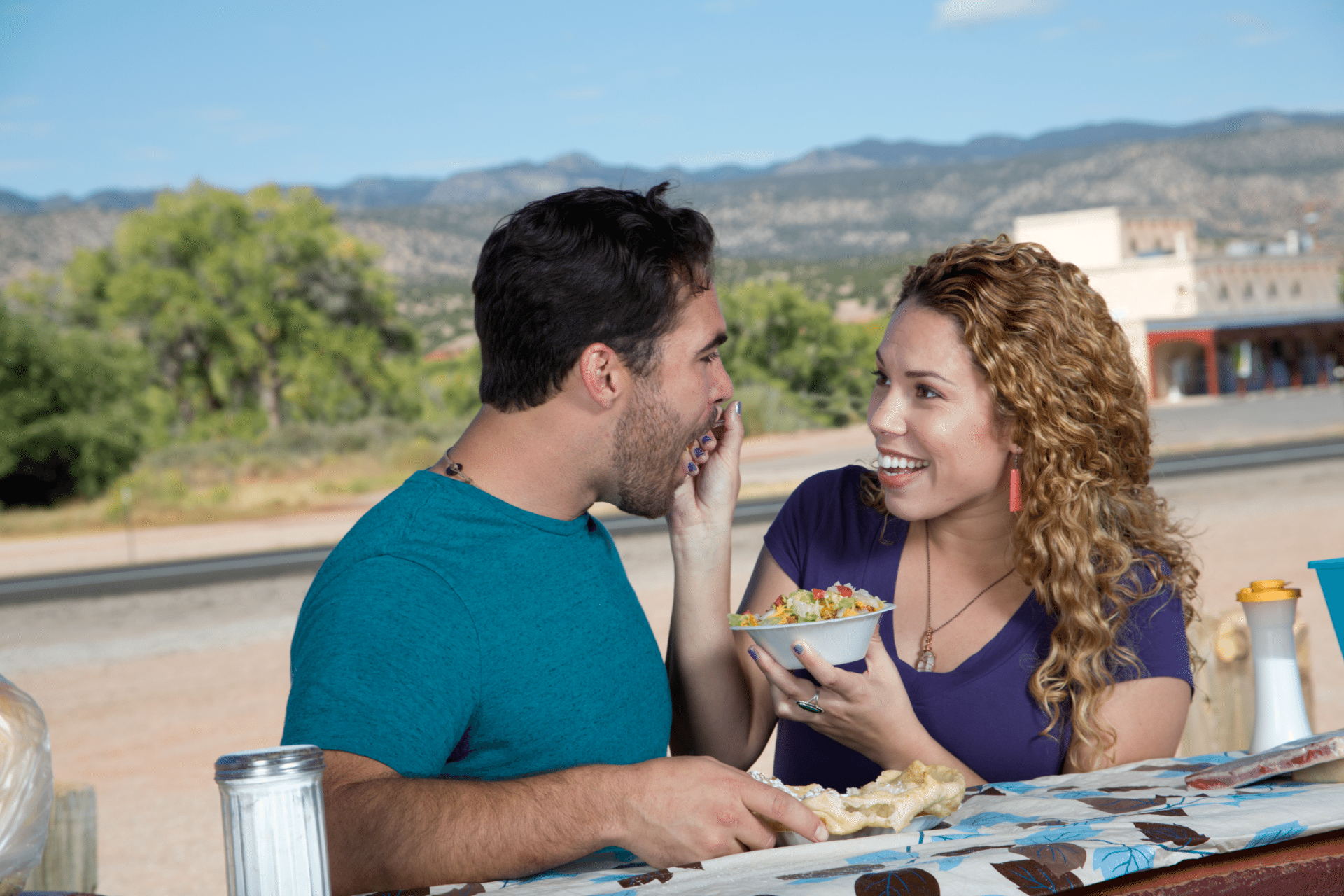 Highway 4 Coffee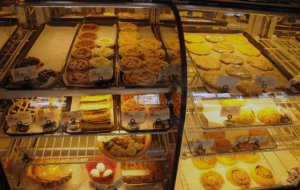 Owned/operated by a trained chef, where locals go for pastries, espresso, sandwiches and more.
Address: 17502 NM-4
Jemez Springs, NM 87025
Phone: 575-829-4655
Website
Los Ojos Restaurant & Saloon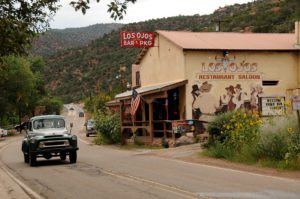 American and New Mexican breakfast, lunch and dinner in an old-west style, historic building. Live music on weekends. Beer, wine and package liquor. Open normal hours on Christmas Eve; closed on Christmas Day. Live music New Year's Eve.
Address: 17596 NM-4
Jemez Springs, NM 87025
Phone: 575-829-3547
Website
Dave's Burgers and More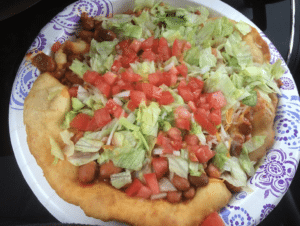 Located in Jemez Pueblo. Tortilla burgers, Indian Tacos and more. Call for holiday hours.
Address: 4926 NM-4
Jemez Pueblo, NM 87024
Phone: 575-834-0655