Quiet and well-kept, the six rooms at the family-oriented Jemez Canyon Inn rent by the day or week, all year-round.
Four rooms have kitchenettes and rates are from $60 to $80 per night, including taxes. Kids are welcome.
The inn is within easy walking distance of Jemez Springs restaurants and the Village park.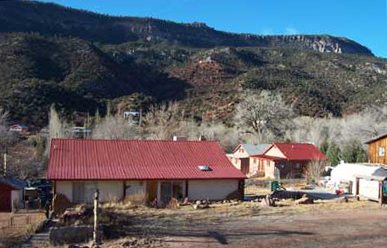 ---
Billie Walker, Innkeeper
Canyon Court State Hwy 4
P.O. Box 158
Jemez Springs, NM 87025
phone: 575-829-3254
fax: 575-829-4024
Accepting all major credit cards